Last Friday night, we got the most beautiful snow here in SC. It wasn't the "winter mix" that Columbia typically gets; it was light, dusty, gorgeous snow! That night, the three of us sat by the window, sipping hot chocolate, watching it come down. It was absolutely lovely!

The snow coming down late Friday night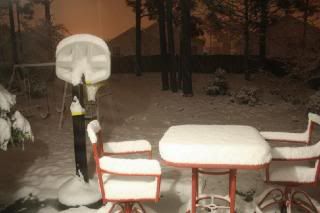 Saturday morning, we ALL woke up EARLY to play! We had to wait about an hour for the sun to come up (I told you it was early!), but once it was out, so were we!

Caleb was SO ready to go outside and play!




Our front yard Saturday morning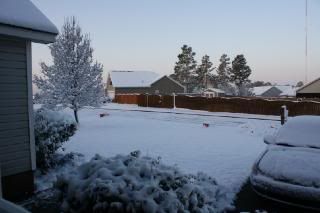 The backyard




We couldn't believe how far the snow was hanging over the arms of the chairs with nothing there to support it. So neat!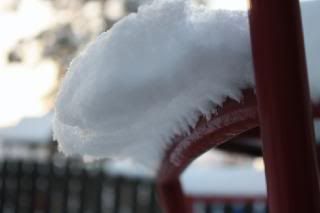 One of Caleb's swings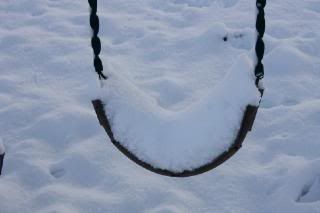 Patio Table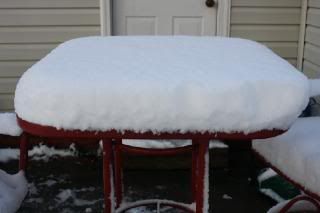 Just under 6 inches!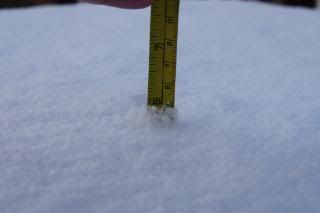 The bird feeder. Caleb said it looked like a giant ice cream cone.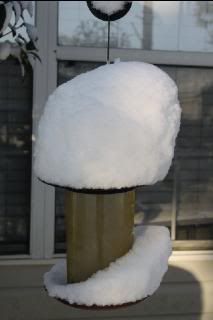 Loving being out in the snow!




Jessie did this for the first 10 minutes that she was outside.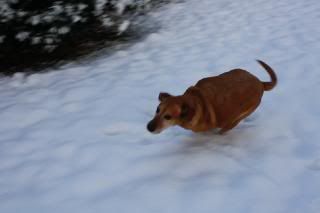 Happy dog!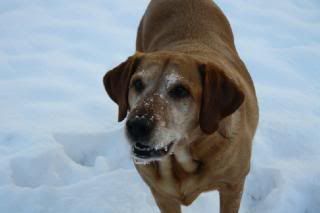 Couldn't you just eat him up?!?!




A boy and his dog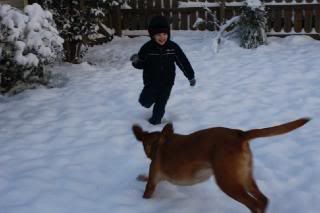 Caleb kept throwing snowballs at Jessie and then she would chase him. They had a blast!




Isaac proves that it was REAL snow!




Cute little snow face!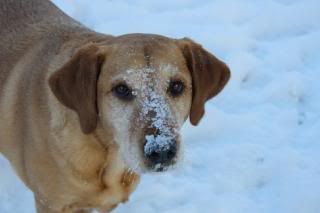 My snowball-making pro!




Snow slide!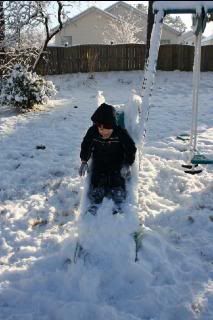 Pure Bliss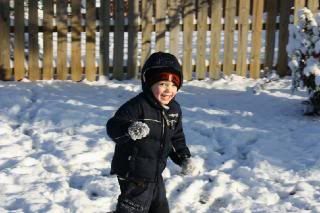 Every time the wind blew, it snowed all over again! I LOVE this picture of my hubby! So cute!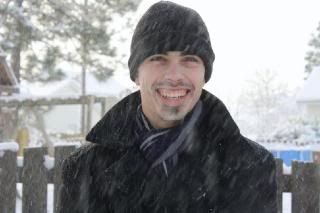 We played in the backyard for about an hour and a half, before coming inside to warm up. After thawing out and drying our clothes, we headed back out for several more hours of snow fun!

ROUND 2- The Front Yard!

Starting to melt a bit, but still breathtaking!




Making a snow angel!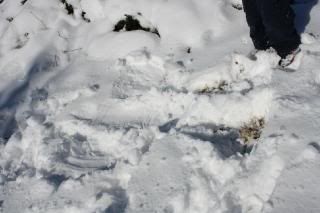 Building a snowman




Button eyes, a crayon nose, and beads for his mouth.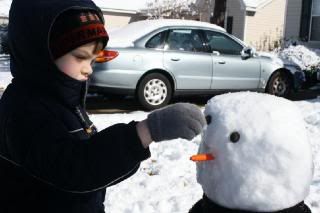 Daddy's hat is the perfect final touch!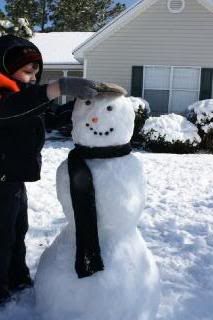 Caleb and Mr. Frozen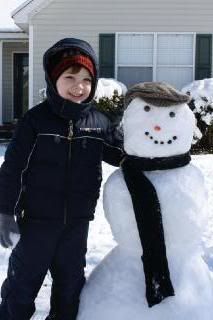 And no snow day would be complete without a snowball fight!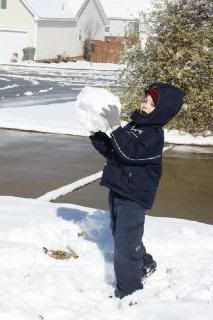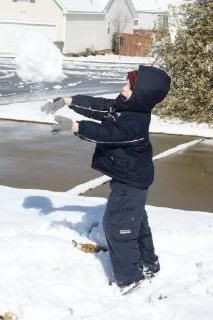 Isaac taking a snowball hit to the chest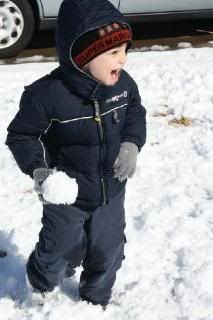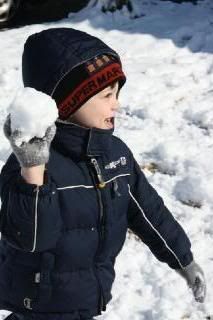 Sneak Attack!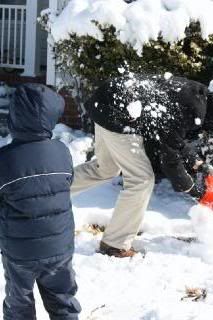 Revenge!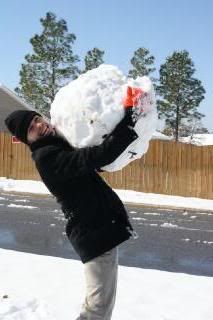 Even the melting snow was gorgeous!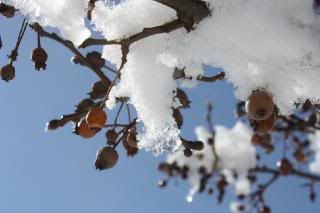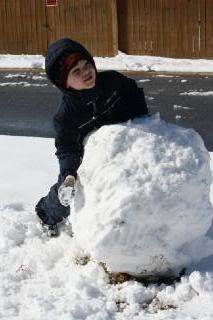 Making a giant ice brick with the recycling bin!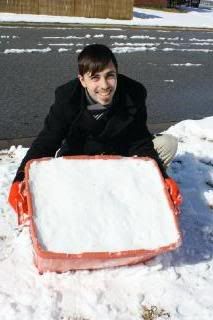 The perfect bench!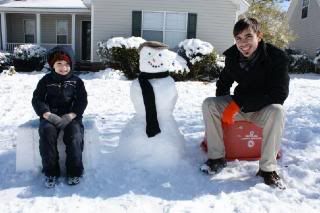 And a fun day was had by all!