Last Tuesday, we had a mini snow day at our house! It wasn't much, but we were at least able to go out and play in it a bit. It was actually Caleb's first time in the snow! Yes, it has been nearly 4 years since it's snowed in NE Columbia! When Caleb first saw the snow, we had this conversation:

Caleb: That's a lot of snow!
(Surveying the yard intently)
Caleb: But where are the carrots?
Mommy: The carrots? What do you mean?
Caleb: The carrots to make the snowman's nose.
Mommy: Oh, you have to buy those at the store. They don't come with the snow.
Caleb: Oh!

I guess he thought special "snowman carrots" just fall from the sky! Ha ha.

The snow really brought out Caleb's silly side!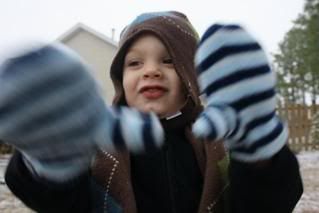 Jessie did NOT like getting snow in her face.



Eyeing the back door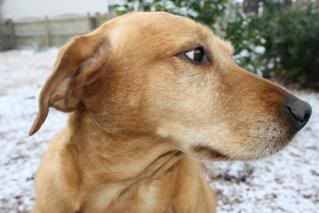 "I'm trying to catch snowflakes on my tongue like Lucy and Linus."



Our mini snowman!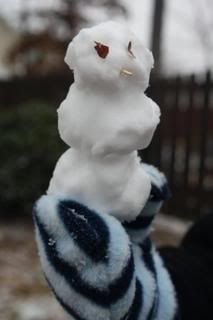 I caught some snowflakes on black cardstock and was able to get some close up shots. I admit they're a bit blurry, but it was hard to get focused before they melted. I think it's SO amazing how much detail God put into something so small.